Dream of Flight Renovation and Concessions Redevelopment
The Albuquerque International Sunport is a treasured and invaluable asset for the Albuquerque community and state of New Mexico. The Dream of Flight project will not only upgrade the terminal's aging infrastructure to enhance the safety and security of the facility, but will provide a reimagined experience for the millions of travelers we welcome each year. 
With the Sunport's deep history and our collective admiration for the sense of place that makes this airport unique, the City of Albuquerque's Aviation Department, in close collaboration with City leadership, are working with a team of nationally-recognized designers and builders to bring the airport into the modern era of air travel while ensuring our new concessions offerings make the experience enjoyable for visitors and New Mexicans alike.
There are three major components of the project:
Relocating the TSA screening checkpoint north towards the escalators, designing for greater security checkpoint efficiency for passengers and TSA agents.
Establishing a new food hall, retail shops on either side of the T-connector, and various new retail and culinary offerings across the terminal, reaching into both concourses—along with wellness-focused features designed for passengers to relax, recharge and explore. New seating with modern outlets and furniture featuring familiar design touches will add to the airport's warm, welcoming atmosphere. In conjunction with the renovation, an RFP will be released to develop a new concessions program.
The third component will be largely behind the scenes, modernizing the Sunport's HVAC, plumbing, mechanical, electrical, and IT infrastructure.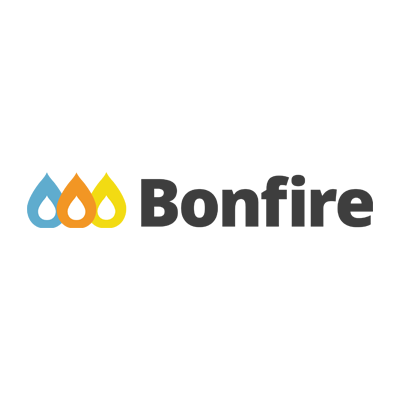 Learn more about the City's online solicitation platform, view request for quotes (RFQ), request for bids (RFB), and request for proposals (RFP), register as a vendor & sign up for notifications.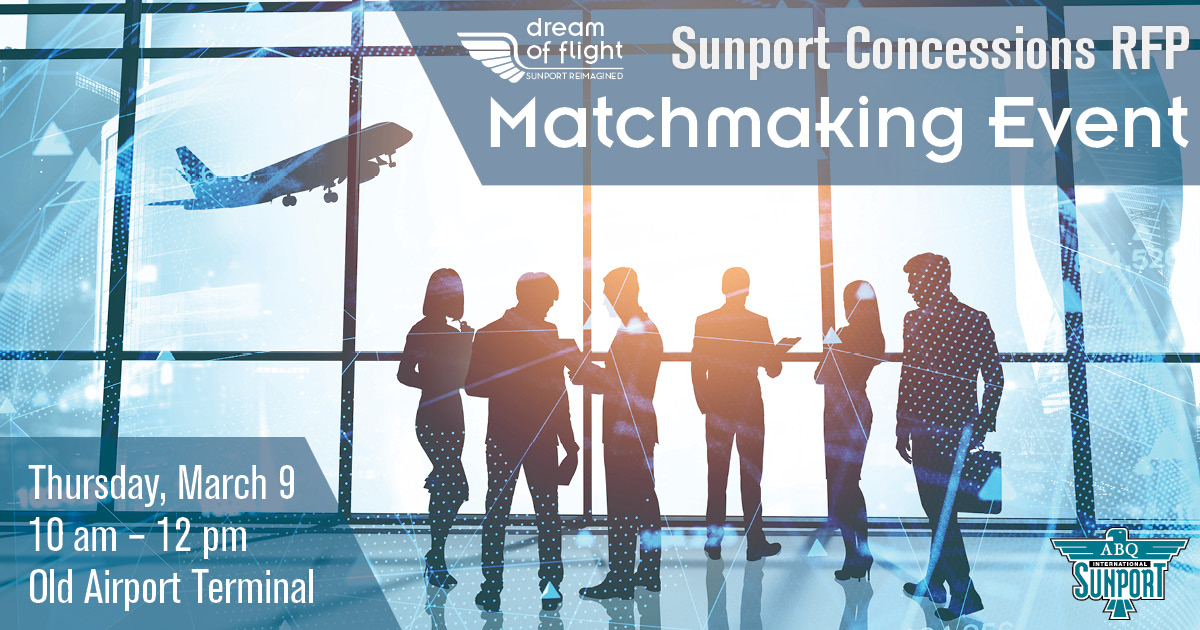 Concessions RFP Matchmaking Event!
On March 9, 2023, the Albuquerque International Sunport hosted a free networking event that provided local businesses an opportunity to explore teaming, partnership, and contract opportunities with large airport concessionaires for the upcoming Dream of Flight Concessions Redevelopment program. We had a great turnout, with around 100 businesses in attendance!
Concessions Redevelopment Project Information Session
The Albuquerque International Sunport hosted a virtual public information session on January 19, 2023, at 10:00 a.m. MTN about the Dream of Flight Renovation and Concessions Redevelopment project. The session briefly reviewed the concessions redevelopment, operating a concessions unit at an airport, the upcoming request for proposal (RFP) process, and Airport Concessions Disadvantaged Business Enterprise (ACDBE) certification. The recorded version can be see here:
Curious if your business qualifies for ACDBE Status? Here's your chance to learn more!
The ACDBE program is a federal program enacted to ensure nondiscrimination and create a level playing field on which ACDBEs compete fairly for concessions at airports. This presentation provides an overview of the ACDBE program, the certification requirements, and how to initiate the process of becoming a certified ACDBE with the State of New Mexico Department of Transportation.